WARRANTY REPAIR SERVICES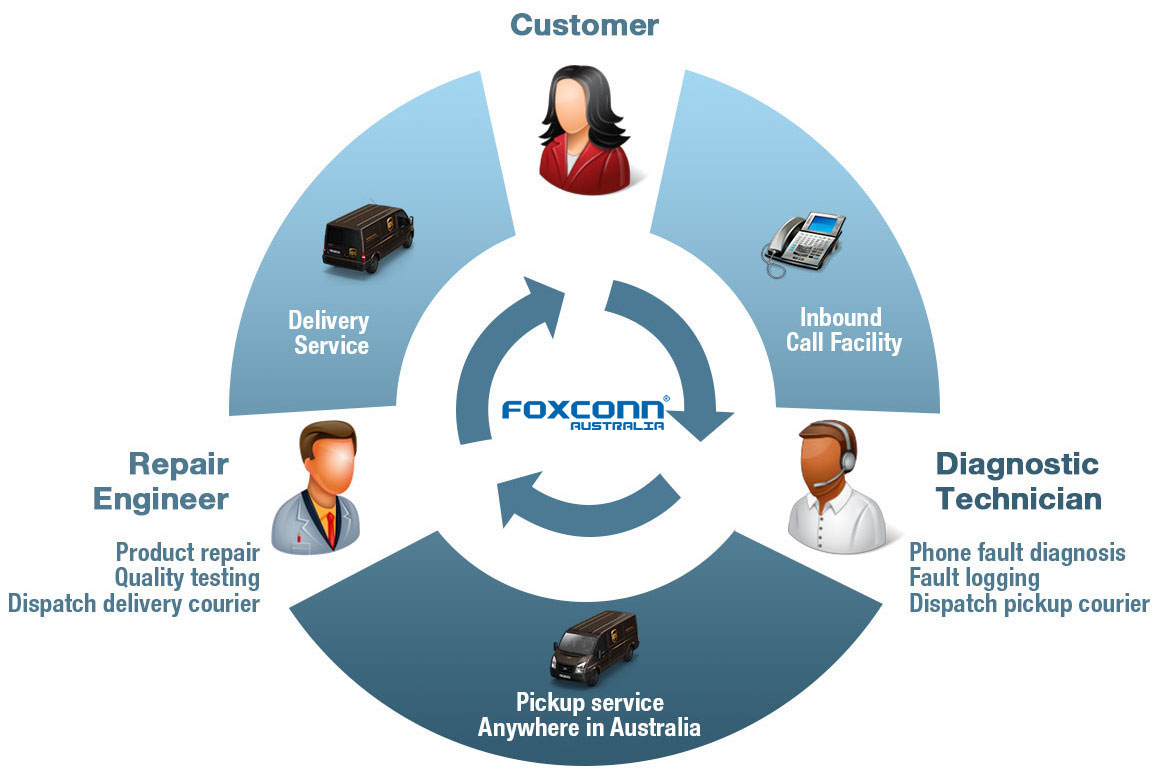 Many Australian import and distribution businesses are not geared to providing a warranty repair service. The ability to cost effectively diagnose, pick up, repair and deliver a product is complex and costly.
Leveraging Foxconn's over 30 years of experience in electronics manufacturing and logistics, you too can benefit from the economies of scale that allow us to deliver a high quality service to clients.
Our warehouse and logistics network enables a cost effective basis for retrieval and delivery of affected products, while our team of electronics experts can quickly and efficiently repair electronic goods, from televisions, sound systems, personal computers, telephones, tablets, white-goods and more.
Following is an overview of functions we perform as part of our Warranty and Repair services.
Product Safety Recall repairs
Inbound technicians on call for first stage issue diagnosis
First class inventory and logistics system and facilities for pick up and delivery anywhere in Australia or overseas
Highly trained technicians in all aspects of electronics service and repairs
Scalable work force for quick response in peak demand periods
Detailed tracking repair system to ensure quality outcomes every time
Industry leading systems for tracking of products at every step of the repair process
We are confident we can provide your business with a cost effective service that delivers quality outcomes every time. Contact us to discuss your requirements and join some of the world's leading brands working with us.
HIGH QUALITY OUTCOMES, EVERY TIME – THE FOXCONN ADVANTAGE