ABOUT FOXCONN AUSTRALIA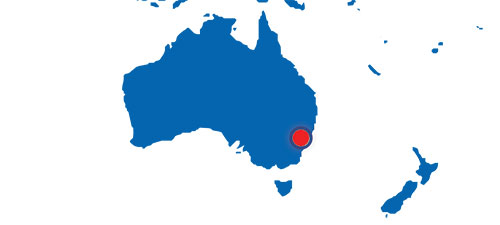 Foxconn Australia was established in 2005, when Foxconn purchased the Australian Assembly and Configuration Center from Hewlett Packard. Originally established by Compaq Computer Australia in 1997, our Assembly and Configuration Center has been in operation for over 15 years.
Our facility comprises state of the art equipment, coupled with ISO certified processes and a highly skilled, responsive, adaptable and agile workforce. Strategically located in Rydalmere Sydney, we are positioned for easy access to road, rail, sea and air transport.
Our years of experience have taught us how to effectively manage wild swings in demand. We have developed our Quickstart Staffing Program to manage capacity and respond to sharp increases in demand to deliver an excellent outcome, on time.
Our state of the art e-Fox Net Center shop floor management system provides our clients with access to our facility over the Internet. Once logged in, clients can view progress of their projects, make changes such as uploading new firmware / software revisions or access a range of reports for easy product tracking at serial number levels. Flexibility and transparency set us apart from our competitors.
Our values foster a strong culture of continuous improvement employing Lean Manufacturing tools. We are continuously tweaking our processes to ensure we are always improving, passing on benefits to our clients.
If you need help with assembly, customization or rework of your electronic products, please call us to discuss your needs. We are confident we can save you money and time to market!
ABOUT FOXCONN GLOBAL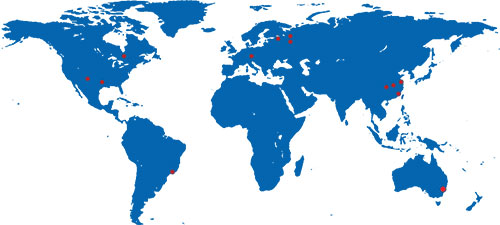 Guided by a belief that electronics products would be an integral part of everyday life in every office and in every home, Terry Gou founded Hon Hai Precision Industry Company Ltd/ Foxconn Technology Group in 1974 with US$7,500. A devotion to integrating expertise for mechanical and electrical parts and the concept of providing the lowest "total cost" solution to increase the affordability of electronics products for all humankind.
Today, Hon Hai / Foxconn Technology Group is the most dependable partner for joint-design, joint-development, manufacturing, assembly and after-sales services to global Computer, Communication and Consumer-electronics ("3C") leaders. Aided by its legendary green manufacturing execution, uncompromising customer devotion and its award-winning proprietary business model, eCMMS, Hon Hai has been the most trusted name in contract manufacturing services (including CEM, EMS, ODM and CMMS) in the world.
Focusing on fields of nanotechnology, heat transfer, wireless connectivity, material sciences, and green manufacturing process, Foxconn help establish a research institution for nanotech, new materials, and optical electronics. Hon Hai also set up several research centres and testing laboratories for mechanicals, material and electronics to conduct scientific research and technology developments worldwide.0
Furthermore, Hon Hai's devotion to develop nanotech, thermal treatment, nano measurement, wireless network, environmental protection, CAD/CAE, optical plating technique, precision/nano processing, SMT, and network CMOS chips, has allowed Hon Hai to accumulate over 55,000 patent grants worldwide by 2012. This made Hon Hai a recognized leader of innovation and technical know-how in rankings such as MIT's or IPIQ's patent scorecard.
Aside from hardware related technology research and development investment, Hon Hai also relentlessly seeks to provide customers an ever increasing menu of end-to-end services to choose from. Logistic planning and e-supply chain systems have been adopted for global supply chain management. Computer software development, computer programming and sales channel solutions are just some of the latest investment that have continued to gain appreciation from worldwide customers.
Hon Hai's commitment to continual education, investing in its people for the long term and localization globally not only leads to deep collaborative relationships with leading institutions of higher learning, but also helps to make this Fortune Global 500 group's global operations the largest exporter in Greater China and the second largest exporter in Czech Republic.
HIGH QUALITY OUTCOMES, EVERY TIME – THE FOXCONN ADVANTAGE